[
Purchase on Unreal Engine Marketplace
]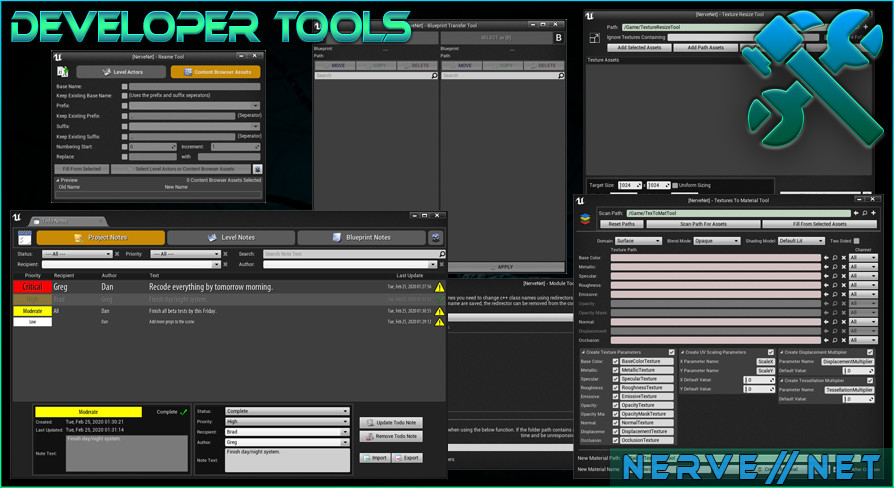 The collection includes six standalone tools, two editor mode tools, and eight "features". An optional toolbar button allows for quick access to all tools, commands, and settings.
The plugin also includes a todo note management system that saves reminders of tasks to be done for the project, level and blueprints individually. Authors can add a note for recipients to follow while developing a project. The level editor mode allows for managing existing level notes and adding new notes to the level. Customizable note/priority color and text size appearance settings.
This plugin was previously named "EditorTools", but was renamed to "DevTools" to reflect the combination of the EditorTools and TodoNotes plugins into a single plugin.
Check out my other project, UE4 Developer Tools, a free stand-alone application targeted at c++ programmers to automate specific project and plugin management functions.
Additional Screenshots